Moving help? Need a little help packing up?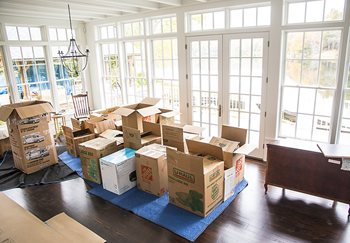 Boomerang Moving & Storage can come to your rescue if you just don't want to deal with the headache of packing up prior to your move day.  Let's face it, packing is one of the tasks we try to avoid at all costs.  One thing we love to do is pack and we have a long long history of packaging.  The owner has 20 years of experience packing specialty items such as antiques, fine art, fragile and sentimental items of all sorts.  Some of the benefits of hiring Boomerang to handle your packaging needs are:
Outsource packing to the pros and reclaim your time!
Guaranteed safety of your possessions
Unpacking of your things to move things along and get you settled quickly
Your fragile items are protected with bubble wrap, blankets and boxes
We assume liability (provided you take insurance) of anything we pack and move.
Planning to Move?
Boomerang Moving and Storage offers moving services and storage for residential and commercial customers in Northampton, South Hadley, Amherst, Hadley, Chicopee, Easthampton, Westhampton, Southampton, Granby, Belchertown, Longmeadow, East Longmeadow, West Springfield, Holyoke, Florence, Ludlow and all other locations in Western Massachusetts. Call Us Today (413) 535-3200 or click on the link below.