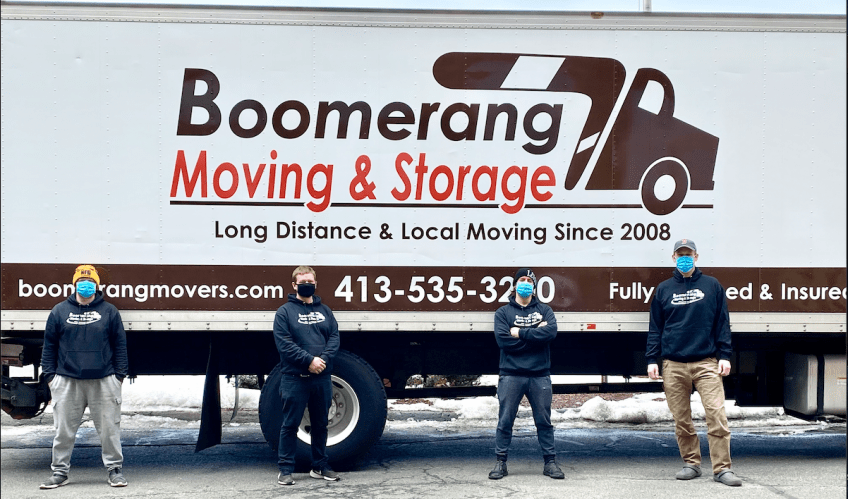 Boomerang Moving & Storage was established in 2008 and has developed an excellent reputation over the years. We provide moving and storage services to residential and commercial clients and we also provide moving and storage services for students at over 20 colleges and boarding schools in 3 states.  
Pay & Perks
Top pay. Experience preferred but will fully train non-experienced applicants that show the ability to excel
Incredible tips!
Workers Compensation
401K Plan with 4% match benefit
Flexible Schedule
Paid Vacation (full-time only)
Overtime pay for those able to work overtime hours
The Requirements:
Must be in good physical condition. Obviously.
Must be able to work at least 3 days a week.
Must have own reliable means of transportation to get to and from work.
For Drivers Only- Must be willing and able to drive our large 26 box trucks. If no experience, don't worry we will train you.
For Leads- Must be willing to take on the responsibility of managing crews, supervising jobs, and taking on the role of a lead mover -once training is complete.
Must have a love or at least general tolerance for manual labor. Who doesn't love lifting stuff?
Must be clean cut and and very well mannered
If we like what we see in your application, we will set up a time to meet and discuss more. Be ready to start soon!